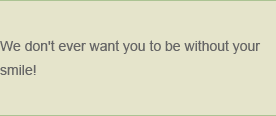 If you have missing teeth, dentures may be the best option for you...and the compassionate dentists and staff at Northshore Dental Professionals at the Northshore Mall in Peabody are ready to guide you every step of the way!
Dentures are removable replacements for missing teeth, typically made out of an acrylic resin which can incorporate porcelain or metal for additional structural support. In order to fit dentures properly, it is frequently necessary for teeth to be extracted, and in some cases, surgery may be needed to improve the bony ridges that stabilize dentures.
There are two main types of dentures: complete and partial. Both types are finely crafted and custom-fitted to each patient. With proper maintenance, your dentures will appear natural and provide a perfect smile. In addition to improving your smile, dentures can also help strengthen the muscles that control your expressions which require the support of your teeth, eliminate pronunciation problems caused by missing teeth, and aid with chewing. You may also want to consider dental implants as an option to dentures.
For information or to schedule an appointment, call (978) 666-4318, or schedule online by clicking here.