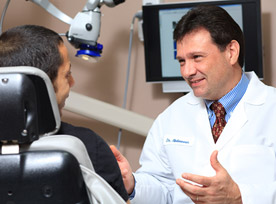 We give you lots of options!
At iSmile Dental Associates, we pride ourselves on having the most comprehensive dental services available in one convenient Northshore location. Click on the links below to learn more about our wide range of treatment options.
General Dentistry
Good oral hygiene is one of the most important things you can do for your teeth and gums...and overall health. Our team of dentists and hygienists is your first line of defense for maintaining optimum oral health!
Cosmetic Dentistry
Amazing cosmetic results start with a great cosmetic dentist. At iSmile Dental Associates, we have the best!
Specialty Dentistry
From braces to root canals and treatment for gum disease, our dental specialists are skilled, experienced and sensitive to your needs and concerns.
For information or to schedule an appointment, call (978) 666-4318, or schedule online by clicking here.