Suzanne Fisher, DDS General Dentist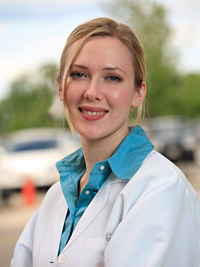 Through many years of art classes, Michigan native Dr. Suzanne Fisher developed artistic skills and attention to detail that have transformed into exceptional clinical skills, bringing a gentle touch and an artist's eye to her work at iSmile Dental Associates. While in dental school, Dr. Fisher was chosen for an Implant Clerkship, where she studied under Dr. Ahmad Fard. In 2005, in conjunction with MedMissions, she participated in a trip to Honduras to provide dental care to remote, underserved villages.
Specialty
Education
University of Detroit Mercy School of Dentistry - DDS
Albert Einstein Jacobi Medical Center - Post-graduate general practice residency
Affiliations
Dr. Fisher is a member of the Christian Dental Association, the American Dental Association and the Massachusetts Dental Society.