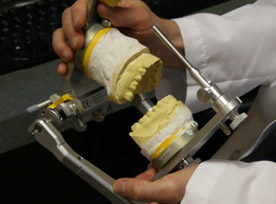 According to the International Academy of Oral Medicine and Toxicology, use of amalgam fillings could have a serious long-term impact on health due to the amounts of mercury released from them into the body.
Northshore Dental Professionals, located in Peabody, is an amalgam-free dental practice. We use only white composite fillings when treating cavities, which are shown to be safer, less noticeable, and bond to your teeth more effectively than outdated amalgam fillings.
At Northshore Dental Professionals, we also offer the option of more permanent fillings with CEREC ceramic dental restoration inlays and onlays. Click here to find out more.
For information or to schedule an appointment, call (978) 666-4318, or schedule online by clicking here.